Description
The Second Self-Designed ANC Chip

: We use our Second-Gen ANC Chip in New E7 which is the same chip in E10. Reduces ambient sound by up to 96% in low frequency ranges such as airplane, subway, city traffic, street or a busy office.

Powerful Bluetooth V5.0 CSR Chip

: 2x faster in transmission rate and 8x wider in bandwidth than Bluetooth V4.2.

CVC 8.0 Noise Reduction Mic

: A built-in microphone transmits a clear sound, perfectly adaptable to phone calls, Skype, etc. 

Pillow Comfort

: Ergonomic & Protein Earpads with 90 degree Swivel and Lightweight Design.

25 Hours Battery Life & Quick Charge

: Built-in 500mAh rechargeable battery charges for 5-8 minutes to get 2-3 hours playtime. 

Color Matters

: Mixcder E7 Upgrade Version uses fashionable color coating of twilight orange and mint green for your perfect look!
Professional
ANC Technology
Mixcder E7 wireless noise cancelling headphones are designed to get you lost in the musician intended sound in all-day comfort wherever you go. You will be suddenly transferred from the noisy place to a quiet world once you put them on. Music is well presented by heart-hammering bass, luscious mids and bright highs. Your air travel will be more enjoyable as the noise of engine will fade away. You will totally enjoy more details of the songs and relax in your private quiet world.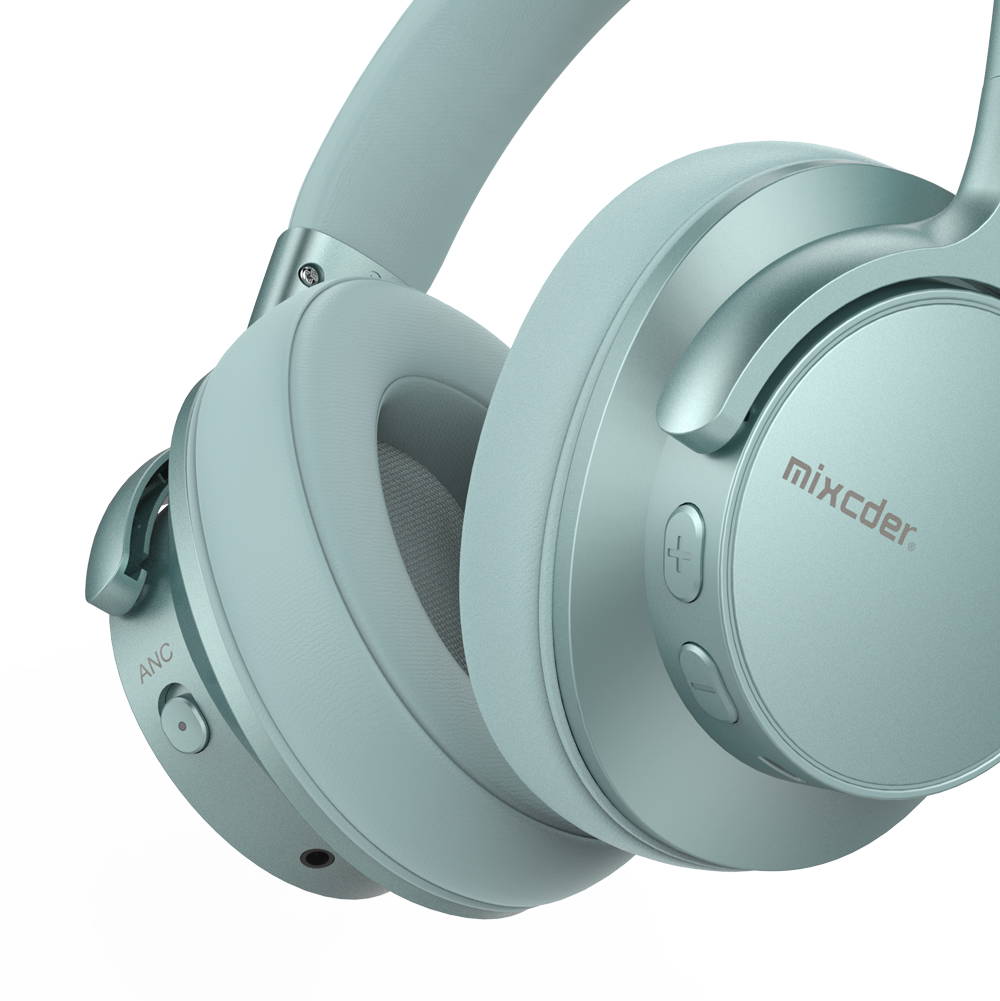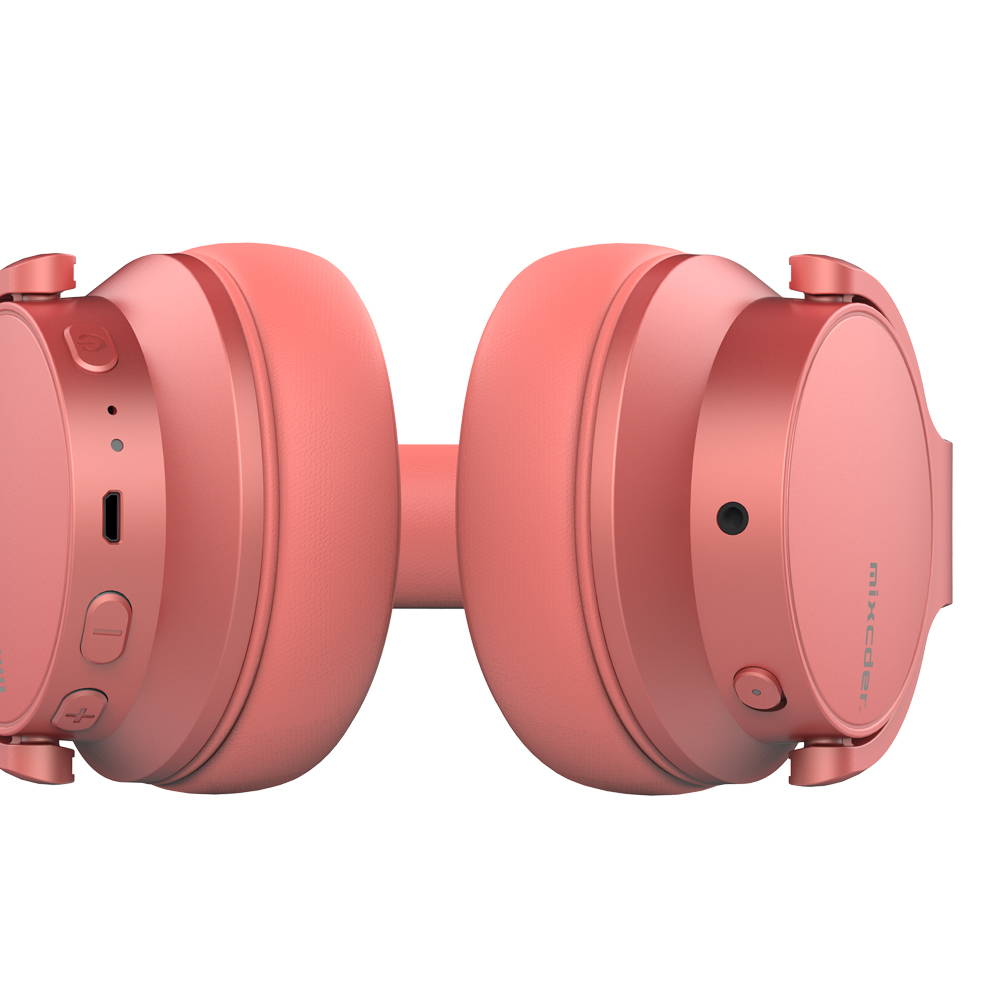 Compared with previous Bluetooth version, Bluetooth V5.0 is a new upgrade version of wireless technology, which features faster and more stable connection, more stable signal, faster transmission, lower power consumption and less latency.
Mixcder E7 Upgrade Version uses fashionable color coating of twilight orange and mint green for your perfect look!
Pillow Comfort& Free Wearing
Ergonomic& protein leather ear cushions with 90º swivel ensure a pillow comfort and a snug fit. 
Lightweight design allow for free wearing all day long.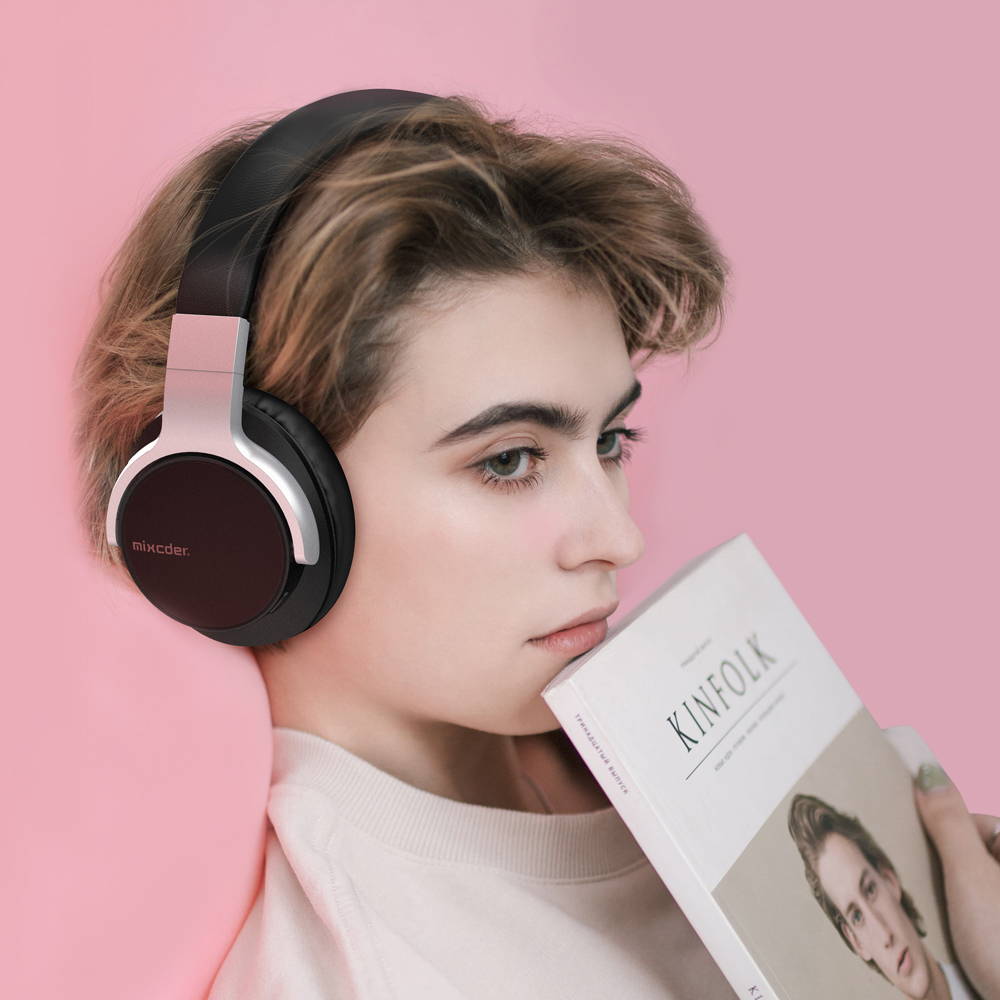 Low on battery? Don't worry.
MSC(Mixcder Super Charging) Technology fundamentally changes user's habits. The purpose of the MSC Technology is to eliminate the unnecessary wasted time and worry of charging headphones. MSC lets users charge devices in just few minutes for an instant 3 hour battery life in emergencies. Your can easily plug in the charging cable in the morning as they are getting ready for the day and start fast charging and in a few minutes, they will get sufficient battery life before leaving. There is no need to use fast charging pads, cases, or bring portable chargers or cables. Users aren't restricted by charging times, and they don't need to worry about battery life anymore.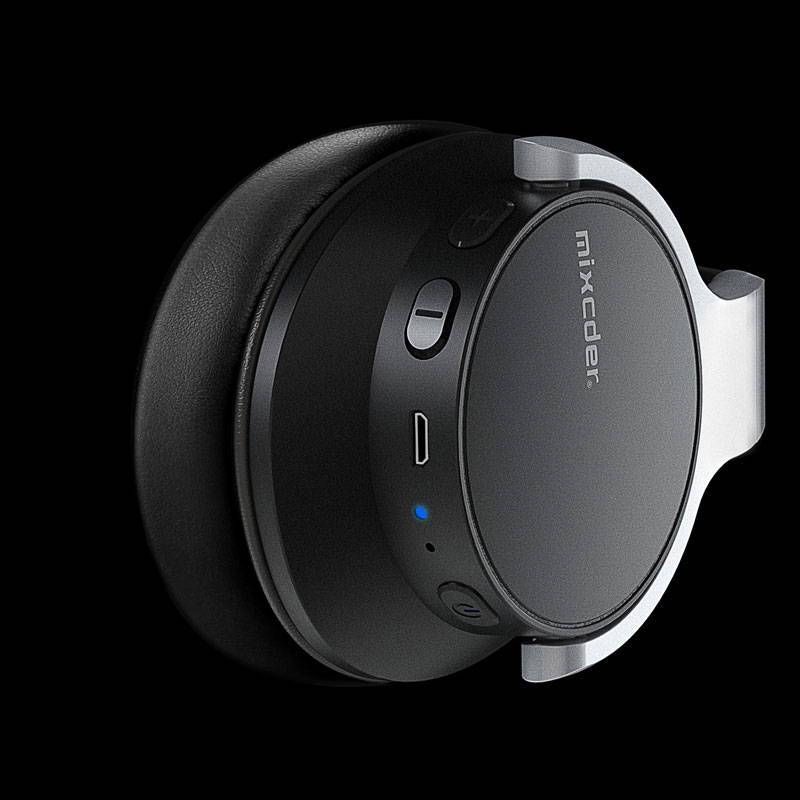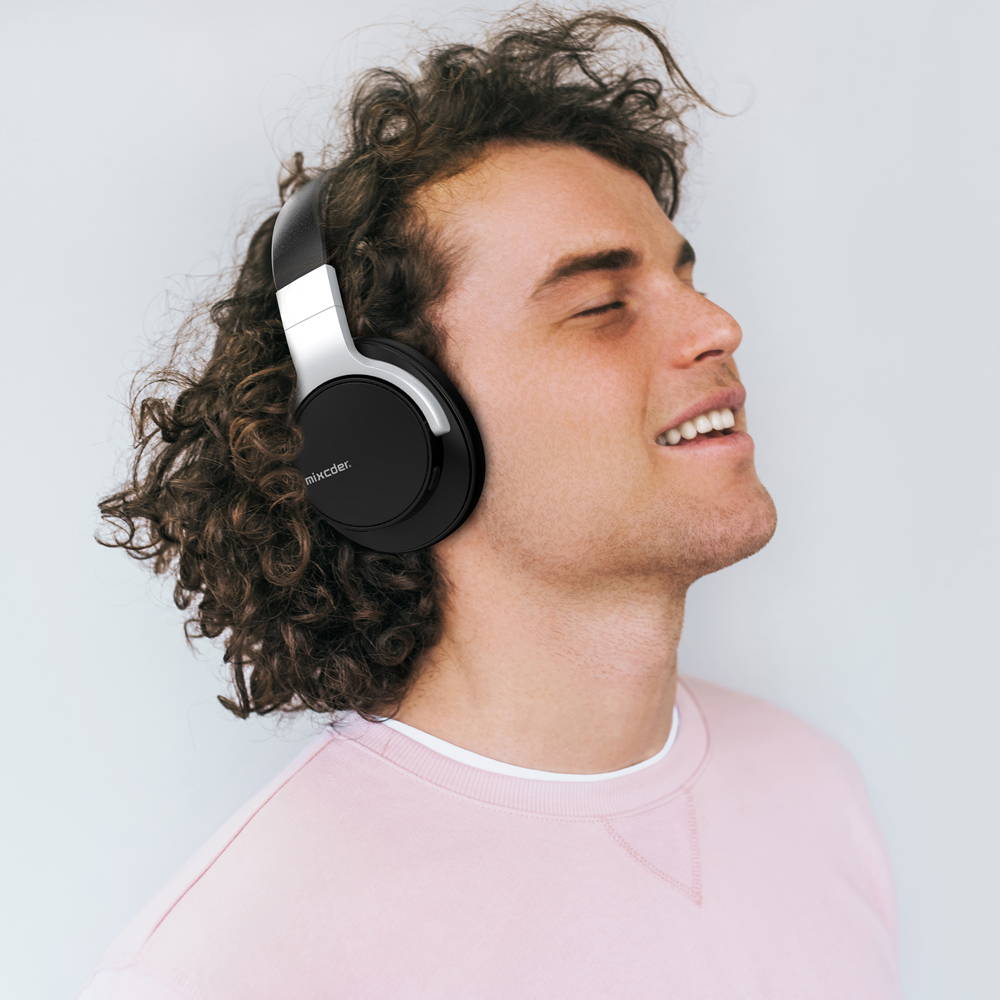 Arata mai mult
Specifications
| | |
| --- | --- |
| Culoare | Negru |
| Conectare | Bluetooth |
| Tehnologie | Fara fir |
| Segment | Headphones |
| Frecventa de raspuns (Hz) | 20 Hz-20 KHz |
| Diametru difuzor (mm) | 40 |
| Microfon | Da |
| Raza de actiune | 10 m |